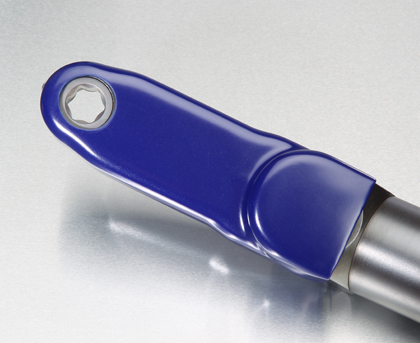 For several car manufacturers the process requires the vehicle doors to be installed and removed during regular production flow from body in white/paintshops/general assembly. During the production process multi variables can influence removal of door nuts/bolts due to ELPO phosphate, paint base/clear coats, BIW variations, and assembly processes/fixturing. Dimensional constraints to access these door locations, speed to remove and install fasteners, ergonomic conditions for operators, are issues our customers see daily. In order to assist and improve processes JEMMS has developed a multitude of products to assist in the issues ongoing at an assembly plant. This type of solution creates value in the following categories.
Takt Time (Using maraging alloys JEMMS is able to provide a compact package mated to pulse tool technology to increase speed for fastener removal and installation)
Countermeasure for excessive torque (JEMMS can include locking bearings to change the normal operation of a doors tool to a hand wrench without affecting the gear train torque rating. This enables the operator to lock the socket in place through directional change and hand wrench the fastener under excessive torque)
No build conditions (JEMMS material science is offering a smaller package tool to be used in rigorous conditions.)
Ergonomic value (JEMMS utilizes gear multiplication to offer the end user a significant weight and size decrease.